Sacto Taxpayers Association Bestows 2018 Annual Golden Fleece Awards
The Sacramento Taxpayers Association held its Fourth Annual GOLDEN FLEECE AWARDS at the STA Annual Dinner April 18, 2018.  Golden Fleece Awards are bestowed upon public officials, governmental agencies and organizations for their "wasteful, ridiculous, or ironic use of taxpayers' money."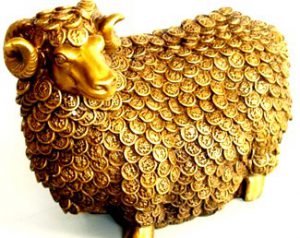 As the President of the Sacramento Taxpayers Association, I wanted us to carry the torch for the late U.S. Senator William Proxmire, a Democrat, who used to famously issue monthly Golden Fleece awards to public officials he believed were squandering public money. It is in his memory that we do the same. We started this tradition in 2015. I only wish we also could do it monthly.
The Sacramento Taxpayer Association is a non-partisan, non-profit, member-supported organization, working to hold government accountable, make it reliable, responsive and efficient – at all levels. What could be more non-partisan than taxes and holding government accountable?
So, let's get right to this years' nominees… and winners.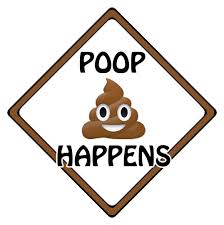 We start with an Honorable Mention:  The City of Sacramento for its Failure to Address Public Defecation in Sacramento –   Enough said. Apparently Poop happens.
We had a 3-Way Tie for 2nd runner up, with related housing issues:
"Winter Triage Center"- City of Sacramento.  With minimal notice to the impacted residents of the Woodlake neighborhood and North Sacramento, the City, with zero prior experience in running a homeless shelter, opened a "Winter Triage Center" on Railroad Dr.  It has no bathrooms, no showers, no heat, no kitchen, no trash facilities, and no facilities for pets or personal belongings.  It's operating at a cost of $425,000 per month, over $2,000/mo. per resident.  The City promised the North Sacramento community that the shelter would be open for just 3 months. A few months later, it decided to keep it open indefinitely – at a huge increase in monthly rent.
"Housing First" Policies – Federal, State and Local Government.  Under the misguided Obama administration's "Housing First" policies, no facilities that house the homeless can require its residents commit to sobriety, treatment or make any other effort to improve their own lives.  All government-funded homeless facilities are now "wet," allowing drunk and drugged homeless to obtain free housing without precondition, completely undermining the programs.  Privately run homeless programs which do require a commitment to change – such as Sacramento's St. John's Center of Real Change that cares for women and children – have been defunded by federal and Sacramento County governments, putting their programs in peril.
Twin Rivers Public Housing Project – Sacramento Housing & Redevelopment Agency (SHRA).  SHRA is tearing down an existing public housing project on Richards Blvd. and building a replacement high density project with double the number of units.  It's intended to be a "mixed income" project, with 50% homeless/public/subsidized housing and 50% market-rate housing.  The apartment units will cost an astronomical $636,000 per apartment.
1st Runner up.:    Sacramento Mayor Darrell Steinberg's "Project Prosper" – Mayor Steinberg and the City of Sacramento.  The Mayor held a series of three public meetings earlier this year, dubbed "Project Prosper," to ostensibly obtain public input on how Sacramento could "invest" more in Sacramento neighborhoods.  In fact, the effort was a thinly veiled PR effort to try to persuade Sacramento voters to not just permanently extend the expiring one-half percent Measure U "temporary" sales tax approved by voters six year ago, but to double the Measure U tax to a full one percent.
The Winner of the 2018 Golden Fleece Award:
The Ballot Initiative to Impose Strict Rent Control in the City of Sacramento supported by Democratic Socialists of Sacramento, Sacramento Housing Alliance, Tenants Together and Other Travelers.  A coalition of hard Left groups are seeking to qualify for the November general election ballot a measure that would amend the City of Sacramento's charter to impose the most draconian rent control of any in the State of California.  Coupled with a statewide initiative effort to repeal the Costa-Hawkins law which limits rent control to older units, the proposed rent control initiative in Sacramento, if approved by voters, is certain to snuff out new construction of rental properties, reduce the rental housing stock and worsen our existing housing crisis.
    Sacramento Taxpayer Association 
Annual Dinner
is April 18th!
The event this year promises to be another impressive and entertaining evening. Where else can you snicker and bleat about high taxes with your friends?
We are so fortunate to have back for an encore appearance, State Senator John Moorlach as our featured guest speaker once again in a discussion of California's public pension crisis.
Sen. Moorlach, the legislature's only CPA, will preside over a stimulating round robin match of "The Price is Right," on High Speed Rail, "To Tell the Truth," on Sexual Harassment under the Dome, "Let's Make A Deal," with CalPERS,  and "Jeopardy."  We will see how California taxpayers do in the "Wheel of Fortune."  Or if we end up like a failed contestant on "The GONG Show."
Sit tight… It's also our Fourth Annual Golden Fleece Award ceremony!
The late U.S. Sen. William Proxmire used to famously issue Golden Fleece Awards to public officials he believed were squandering public money. Imagine receiving one of his monthly Golden Fleece Award press releases, each of them identifying, then vilifying the latest waste of government funds and the people behind it.
Our ceremony will once again be emceed by Jon Coupal, President of the Howard Jarvis Taxpayer Association, and Craig Powell, President of Eye on Sacramento... sure to make you wince and laugh at the same time.
Invite friends and colleagues to the dinner — it's only $55/person or $400 for Table of 8, at the Dante Club,2330 Fair Oaks Blvd., No host reception at 6:00 pm, dinner at7:00 pm. Come mingle and talk with elected officials, local dignitaries, business owners, entrepreneurs, and concerned taxpayers at our event.
Delicious Family Style Dinner: Chicken, tri tip, pesto pasta, salad, rolls, spumoni dessert
We will send out the event flyer and and dinner reservation form next week, and you will be able to Register Online Here
We are working hard to introduce more Sacramento area taxpayers to the benefits of membership in SacTax, and our annual dinner is a good way to demonstrate our commitment, as well as show what we've accomplished.
If you are not already a member, please consider joining.
I look forward to seeing you April 18th ~ Don't hesitate to call 916.417.6780 or email me if you have any questions.
Katy Grimes, Madam President
**************************************************************
April 20, 2017
Sacramento Taxpayers Association
2017 GOLDEN FLEECE AWARD RECIPIENTS
The Sacramento Taxpayers Association held its Third Annual GOLDEN FLEECE AWARDS, bestowed upon public officials, governmental agencies and organizations for their "wasteful, ridiculous, or ironic use of taxpayers' money," at the STA Annual Dinner April 18, 2017.
"The Sacramento Taxpayer Association is a non-partisan, non-profit, member-supported organization, working to hold government accountable, make it reliable, responsive and efficient – at all levels," said STA President Katy Grimes. "What could be more non-partisan than taxes?"
"The late U.S. Senator William Proxmire, a Democrat, used to famously issue monthly Golden Fleece awards to public officials he believed were squandering public money," Grimes said. "It is in his memory that we do the same. I only wish we also could do it monthly," Grimes added.
The winner of the 2017 Golden Fleece Award:
Sacramento City Council – Downtown Streetcar Project. Apparently nothing will stop the Sacramento City Council's efforts to try to build a circulating streetcar in Downtown Sacramento, not the $200 million price tag, not the $61 million per mile construction cost, not the rejection by downtown property owners, by a wide margin, two years ago of a parcel tax to partially fund the project, not the streetcar's projected $6 to 8 million projected annual operating deficits that would hammer struggling Regional Transit, not the Trump Administration's budget next year which eliminates funding for the project and not the judgment of one of the country's most esteemed academicians on transit issues, Dr. Gregory Thompson, who characterizes the streetcar project as little more than "an amusement ride for tourists" that will further congest Downtown traffic and do nothing to improve mobility.
First Runner Up:
Almost All Jurisdictions, Sacramento County – Illegal Campaigning for Measure B. Last year, almost every city in the county, the county government and the Sacramento Transportation Authority, collectively and illegally expended over $600,000 in taxpayer funds campaigning to pass Measure B, the measure that would have doubled the county's existing one-half percent transportation sales tax and would have raised taxes on Sacramentans by over $110 million per year. Eye on Sacramento filed a one-inch thick complaint with the Sacramento Grand Jury on the illegal campaigning. Due to the campaigning of the Sacramento Taxpayers Association and others, Measure B was narrowly defeated in November.
Second Runner Up:
City of Sacramento, Fire Department – Overtime Abuse. A city audit report found 90 firefighters worked over 1,000 hours of overtime in a single year, two firefighters were paid for over 6,000 hours of work in one year, which equates to close to 70% of the time they were breathing that year. A fire captain was paid an eye-popping $323,000 per year, substantially more than the Chief Justice of the U.S. Supreme Court, and two firefighters were paid almost double the governor's $190,700 annual salary.
Honorable Mentions:
Carmichael Recreation & Park District – Obstruction of Tax Refunds. After the Sacramento Taxpayers Association prevailed in its taxpayer lawsuit against the District on its illegal collection of a property tax assessment, the court ordered the District to refund to property owners the illegal assessments. Instead of carrying out the court order, the district used tactics designed to keep owners in the dark as to their legal rights to refunds.
City of Sacramento, Mayor's Office – Double Double Dippers. In January, the City of Sacramento hired not one, but two pension double-dippers, for high level positions. Both are collecting large salaries while cashing substantial CalPERS pension checks. Mayor Steinberg's new interim chief of staff, Mike McGeever, retired from SACOG on a Friday and started working for the Mayor the following Monday and is collecting an estimated annualized cash income of $248,400. The City's new city manager, Howard Chan, hired his former boss, recently retired public works director Jerry Way, as his assistant. Way's annualized total compensation, including salary and pension, is estimated to be nearly $400,000 per year.
Sacramento City Council – Mobile Restrooms ("Pit Stop") for the Homeless. The Council approved a 6-month pilot project to make a trailer equipped with two restrooms available to the homeless. The 6-month project cost city taxpayers $199,000. Why so pricey? The restrooms were air-conditioned, cleaned after every use and attended to by not one, but two full-time city employees at all times, rivaling the level of restroom service provided by our nation's finest 5-star hotels. Cost to taxpayers? $20 per flush.
City of Sacramento, Parks & Recreation Department – Bureaucracy. Following the City's lay off of most of its park workers, the community organized the Land Park Volunteer Corps which has worked every month from March thru November for the past seven years to maintain Land park, trimming its bushes, cleaning its ponds, putting in new plantings and weeding its beds, tasks that the City's two remaining permanent City park workers cannot possibly handle. Days before the Corps' first 2017 park workday, a senior Parks Department official issued a directive forbidding the Corps from trimming any park bushes unless a city park worker was present to supervise the trimming. Of course, no park workers were available to supervise. When the Corps notified City officials that it would cancel its March park workday if the directive was not withdrawn, the City withdrew its absurd directive at the last minute and the Corps' March park workday went forward with a record turnout of 295 volunteers.
State of California, Department of Water Resources – Oroville Dam Spillways Collapse. The state's improper design and maintenance of both the main spillway and the auxiliary spillway at Oroville Dam led to massive failures and infrastructure collapse, imperiling the lives of hundreds of thousands of nearby residents. The cost of repairs will be in the hundreds of millions of dollars.
City of Sacramento, Department of Utilities – "The Van's a' Rocking, Don't Come a Knockin." When two senior officials in the City's Department of Utilities were caught having sex in a City vehicle on City time while parked in a City park, the pair (married, but not to each other) received a reprimand. Last year, the city auditor issued an astounding report that revealed that the pair, one of whom was serving as the manager of the City's scandal-plagued water meter installation project, was caught a second time having sex with each other, this time in a City trailer while on City time while both were high on cocaine and alcohol.   They admitted to a practice of driving City vehicles and working while high on cocaine and alcohol. The pair was finally fired.
*************************************
2017 Sacramento Taxpayers Association Annual Golden Fleece Awards Dinner —  April 18, 2017 featuring Assemblyman Travis Allen, R-Huntington Beach.
SacTax Annual Dinner & Golden Fleece Awards
April 18, 2017 at The Dante Club.
Our featured Speaker is Assemblyman Travis Allen, R-Huntington Beach. Allen has run his own small business for more than a decade as a Financial Planner, focused on creating and preserving wealth for working families, retirees, and local business owners.
This is our second year at The Dante Club. We will enjoy again the delicious family-style dinner: mixed green salad, pasta with meat sauce, spinach ravioli with pesto cream, balsamic chicken, tri tip, rolls and ice cream.
$55 per ticket, or
$500 for a table of 10
and sponsorships are welcome!
Tickets available on EventBrite:
https://www.eventbrite.com/e/sacramento-taxpayers-association-annual-dinner-tickets-32520394375
~~~~~~~~~~~~~~~~~~~~~~~~~~~~~~~~~~~~~~~~~~~~
SACRAMENTO TAXPAYERS ASSOCIATION
 2016 Annual Golden Fleece Awards Dinner
The Sacramento Taxpayers Association held its 55th Annual Taxpayer Dinner April 13, featuring keynote speaker Sen. John Moorlach, and the SacTax GOLDEN FLEECE AWARDS!
 The winner of the Sacramento Taxpayers Association's 2nd Annual Golden Fleece Award is:
The entire Board of Directors, Sacramento Regional Transit, for two recent moves:
(a) Raising bus and light rail fares to the highest level in California.  (RT staff sought board approval for fare hikes that would have been the highest-in-the-nation).
(b) Pushing for a bailout of RT through voter approval of a doubling of the current ½% Measure A county-wide, transportation sales tax, a proposal that's likely to be on the November ballot.  The RT board has failed to take fiscally prudent steps to rein in RT's escalating operating costs, such as considering 15 cost-saving steps proposed by EOS in its study of RT.
Department of Utilities, Sacramento 1st Runner Up and winner of the TRIFECTA AWARD for three moves:
(a) Creating an open-ended new entitlement program to subsidize the utility rates of almost half the entire city population, while facing a fiscal cliff and a 25% spike in violent crime.
(b) Carcinogate – For introducing a new chemical, in a cost-saving move, into the city water system as part of a 12-month trial.  It was immediately determined by DOU tests that the chemical triggered elevated levels of a known carcinogen which exceeded EPA-allowable levels – a condition that the DOU allowed to persist for a full year without public awareness.
(c)  Negligently supervising city contractors digging up streets for the water meter program, leading to five gas line breaks in a single neighborhood (Land Park) in a single year, one of which required the evacuation of two city blocks and 60 emergency-response personnel.
City Council, Sacramento 2nd Runner Up & Recipient of STA's ANNUAL HUBRIS AWARD – For blatantly ignoring the clear will of city voters who soundly rejected a tax assessment in Downtown/Midtown to pay for a circulating streetcar system by a vote of 56% "NO" to 46% "YES" (the special tax required a 2/3rds "YES" vote to pass).   The City didn't miss a beat in pursuing a "Plan B" strategy to build the streetcar project anyway.
City Council, Sacramento [3rd Runner Up]– For approving phony ethics reform by approving the creation of an ethics commission that will have members who are not independently selected, that lacks jurisdiction over almost all types of ethics violations and lacks the enforcement power to deter unethical behavior by elected and appointed city officials.
HONORABLE MENTIONS:
Arden Manor Park & Recreation District [Honorable Mention]– For using the 1/1/16 hike in the state minimum wage rate from $9 to $10/hour as a pretext for raising the pay of all District employees – when it's burning through cash reserves to cover it chronic operating deficits.
City Council, Sacramento [Honorable Mention] – For spiking the pension of City Clerk Shirley Concolino by approving a 10.5% increase in her salary (a $17,000 raise) a couple of years before her expected retirement, which will cost city taxpayers an estimated $50,000 in higher direct employment costs and an astonishing $250,000 in estimated future pension benefits – at a time when Sacramento faces a severe fiscal cliff and sharply increasing violent crime.
City Council, Sacramento [Honorable Mention] – For vacuuming up a projected $10 million in utility taxes generated by council approval of unprecedented four years of double-digit hikes in both water and sewer rates, which imposes greater costs on ratepayers, diverts funds available for utility infrastructure upgrades and conveniently dodges the need to obtain voter approval of the $10 million tax hike.
2015 GOLDEN FLEECE AWARDS
The Sacramento Taxpayers Association held the First Annual GOLDEN FLEECE AWARDS, bestowed upon public officials, governmental agencies and organizations for their "wasteful, ridiculous, or ironic use of taxpayers' money," at the STA Annual Dinner April 15, 2015.
The winner of the GOLDEN FLEECE AWARD was the City of Sacramento's Department of Utilities for "Metergate," its wasteful practice of tearing up city sidewalks to install water meters, at an average cost of $5,000, instead of simply installing them in people's yards at a small fraction of the cost.
The list of nominees included:
The City of Sacramento's Department of Parks & Recreation for spending $200,000 to build an ADA-compliant restroom in McKinley Park;
Mayor Kevin Johnson for implementing "Strong Mayor Through the Backdoor," by engineering a recent City Council directive to City Manager John Shirey to implement 20 new programs, projects and initiatives in the City's next budget, without public review or vetting;
The City and County of Sacramento for pushing a plan to spend $150 Million to build a 3.3 miles of circulating streetcar system that nationally-recognized transit experts have concluded will further congest Downtown traffic, contribute nothing to commuter mobility, be as slow as walking, won't meet ridership projections and will drain millions each year from existing light rail and bus service needed for folks of limited means to get to work;
The City of Sacramento's Police Department for paying five senior police officers at total of $1 million each year in salaries and benefits to spend

all

of their time working for their own labor union;
The 15 employee Carmichael Recreation & Park District, for handing out $96,000 in raises to just four managers, for an average raise of $24,000, at a time when district officials were asking property owners to approve a higher property tax assessment;
Under "Metergate," the practice of tearing up city sidewalks, coupled with the City's needless abandonment of backyard water mains long before the end of their useful lives, has burdened city utility customers with tens of millions of dollars of added expense, compounded by interest costs since the work is being financed mostly with City bonds.
Investigative journalist Joe Rubin, accepted the SacTax Golden Fleece Award on behalf of the City of Sacramento Utilities Dept. Rubin was the author of detailed exposés published in the Sacramento News & Review that broke the "Metergate" story wide open, leading to City action earlier this year to halt many of the wasteful practices.